Welcome to Dr. Christopher's Herbal Legacy

Learn the "Secrets" of Natural Healing directly from the writings and
teachings of America's pioneer in herbal medicine, Dr. John R. Christopher.
•
lose weight safely and permanently
•
lower blood pressure or cholesterol without harmful drugs
•
fight cancer and other "incurable" diseases
•
beat strep throat in 24 hours
•
overcome long-standing health problems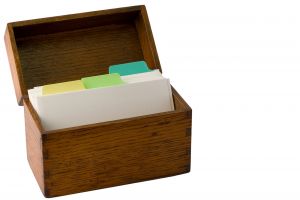 In short, you will be able to stay up-to-date on health issues concerning YOU.

BONUS! Our informative newsletter also includes a healthy, great tasting recipe!
There are a lot of books, Internet sites and newsletters where you can find information about natural healing and herbs. How do you know who or what to trust? Why should you trust us?

Dr. John R. Christopher is considered the authority in natural healing with herbs. He created more than 50 herbal formulas and wrote numerous books, all considered classics in the field. His herbal formulas brought about almost miraculous healings.

Dr. Christopher's mission was to teach people how to cleanse and nourish their bodies so they could heal and prevent disease. Dr. Christopher started The School of Natural Healing in 1953 to teach others natural healing principles. Since that time thousands have benefited from his teachings. Graduates of the School receive a Master Herbalist degree. Master Herbalist's are trusted worldwide for their experience and knowledge.

Each week you will receive our newsletter containing articles by Master Herbalists (or other experts in their field). These articles will keep you up-to-date on all the latest health concerns. You will also get a healthy, delicious recipe with each newsletter.
---
NAVIGATING HERBAL LEGACY
ARTICLES: In this section you can find the archives of our weekly newsletter.

DR CHRISTOPHER FORMULAS: This section describes the different Formulas created by Dr. Christopher. It covers Usage, Dosage, Ingredients, and Testimonials.

AILMENTS & PROGRAMS: This portion of the site lists many different health Conditions, Definitions, Symptoms, Causes, and Herbal Aids. This area also outlines the processes Dr. Christopher recommended for over 30 different ailments. You will also find eight of Dr. Christopher's general healing programs including cleanses, the cold sheet treatment, incurables program, Mucusless Diet and more.

SINGLE HERBS: This section features in-depth herbal theses from the graduates of the School of Natural Healing. You can learn the history, location, chemical constituents, medicinal qualities, contra-indications, known herbal formulas and dosages and applications of any particular herb that is in this section. Each thesis also has the author's personal experience with that herb.

RECIPES: In this section you will find all the recipes from our weekly newsletter. Not only are they good, but they are good for you. We hope that you enjoy these as much as we do.

ABOUT US: Contains a brief biography of Dr.Christopher and David Christopher, Master Herbalist and son of Dr. John Christopher who continues the work of his father. Business Opportunities and Contact Information for Herbal Legacy can also be found here.

HERBAL EDUCATION: Your source for a Complete Herbal Education. Herbal Legacy's sponsor, The School of Natural Healing, was established by Dr. John Christopher in 1953 and has been dedicated to providing quality herbal education ever since. Learn more today.

LINKS: Contains links to sites that provide great content and value to you.

DISCLAIMER & TERMS OF USE: All the legal stuff - Dr. Christopher's Herbal Legacy is an information site only. By viewing this site you are agreeing to the Disclaimer & Terms of Use found in this section.

FAQ: If you have questions please check here first.

En Espanol: El Programa de los Tres Días de Limpieza y la Dieta sin Mucosidad

You can also SEARCH for any terms using our convenient search form at the top of each page.


We appreciate you visiting Dr. Christopher's Herbal Legacy. If you enjoy the site we encourage you to add it to your favorites list so you can come back often.



Herbal Legacy is proudly sponsored by The School of Natural Healing and Christopher Publications. We encourage you to visit their sites and support them.
We invite you to join our mailing list

Here are a few ways you will benefit from subscribing to our newsletter.

You will learn how to:

Herbal Legacy was created as a way for people to find out more information about the formulas created by Dr. John R. Christopher, and how they were originally intended for use. One of Dr. Christopher's goals was to have an Herbalist in every home, and a Master Herbalist in every community.

Through Herbal Legacy we hope to further the knowledge of Dr. Christopher by offering detailed information on his formulas and natural healing programs. We also detail other information that people might find useful, including various healing programs put together by Dr. Christopher.
---
"Natural Healing with Herbs for a Healthier You"